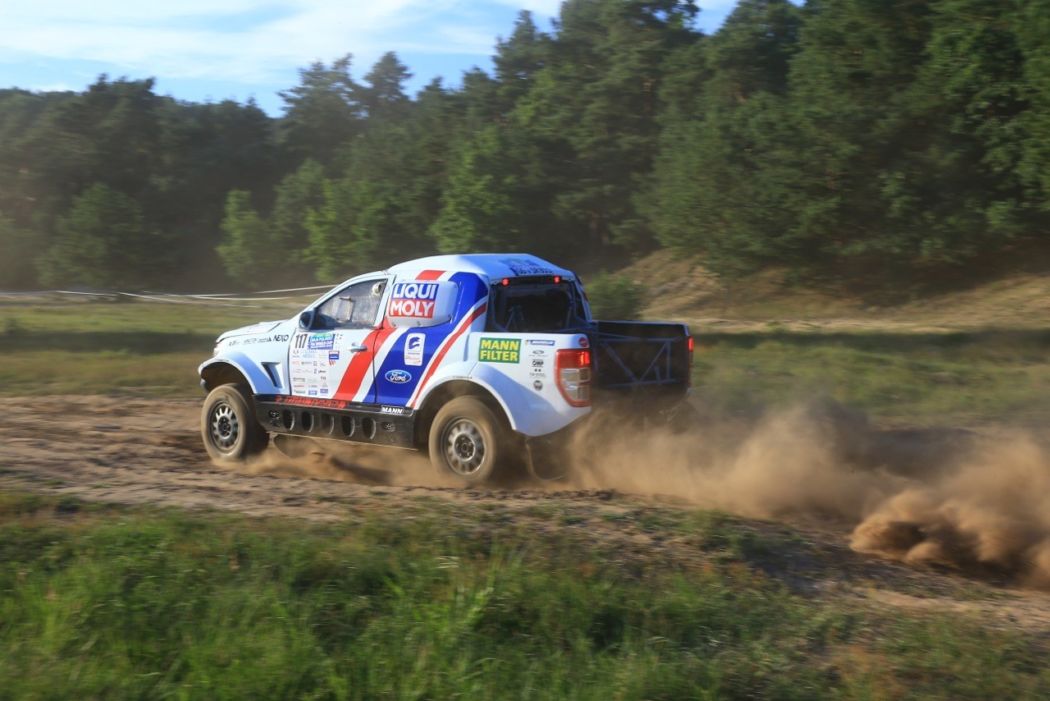 Buggyra Ultimate Dakar among the best teams
The crew of Buggyra Ultimate Dakar started well in the first day of Baja Poland. In the 7 km Superspecial of the seventh round of FIA World Cup for Cross-Country Rallies, Tomas Ourednicek and Pavel Vaculik clocked the 8th best time with South Racing's Ford Ranger Dakar.
"There were dangerous parts between the trees so we decided to stay on the safe side and adapt our speed to the characteristics of the track. The car was perfect, the setup is really good, the navigation was fine, so for the moment I am really happy. But this was only the Superspecial, the real race starts tomorrow, so we have to keep cool head.
As we finished in the top 10, we could choose our start position for tomorrow. I decided to start behind my team mate Xevi Pons, to help him if needed, so we'll start as 10th on Saturday. As there are only fast drivers in front of us, I don't think we'll have any problem with the dust" – Tomas Ourednicek said.
Baja Poland continues on Saturday with two 176 km specials in Drawsko Pomorskie's military area.
Results:
1. Al-Attiyah - Baumel (Toyota) 00:06:04.5
2. Holowczyc - Kurzeja (Mini) +00:00:11.7
3. Przygonski - Colsoul (Mini) +00:00:16.1
4. Dabrowski - Czachor (Toyota) +00:00:20.4
5. Zapletal - Momot (Hummer) +00:00:22.2
6. Van Loon - Rosegaar (Mini) +00:00:22.3
7. Prokop - Minor (Ford) +00:00:27.7
8. Ourednicek - Vaculik (Ford) +00:00:29.3
9. Lukaszewski - Duhanik (BMW) +00:00:30.3
10. Pons - Graue (Ford) +00:00:30.8