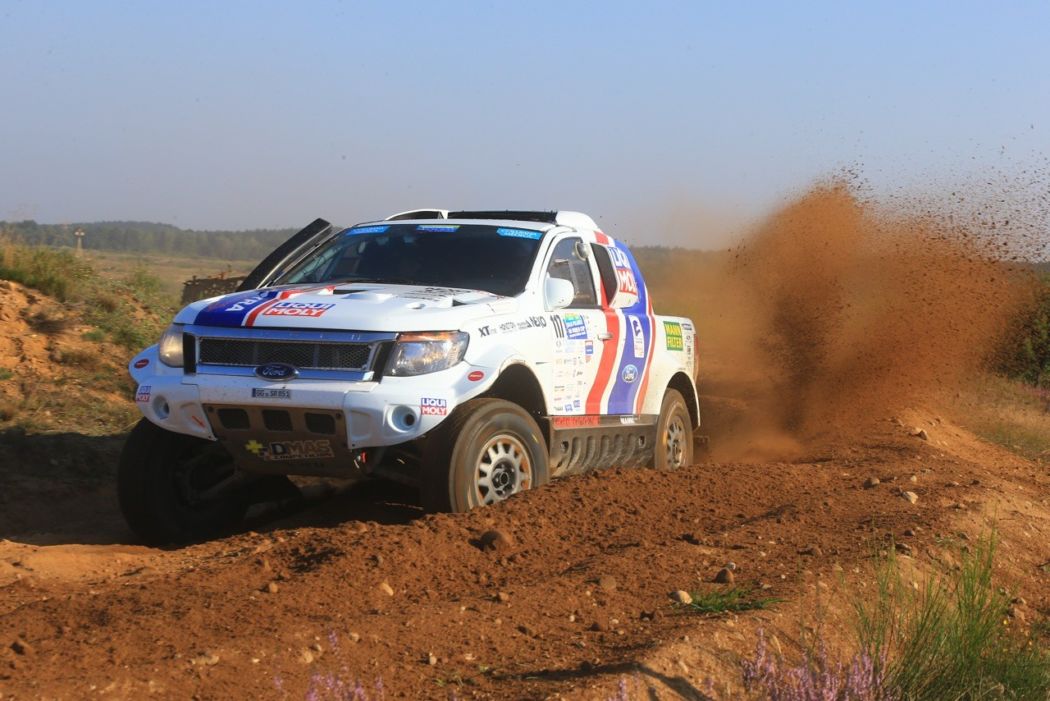 Difficult day in Baja Poland
Difficult circumstances awaited the teams in the second day of Baja Poland. In the first special the crew of Buggyra Ultimate Dakar, Tomas Ourednicek and Pavel Vaculik clocked a strong time, but at the end of the second one a technical problem forced them to reduce their speed drastically. Despite the setback, on Sunday Tomas and Pavel can continue with the Ford Ranger Dakar of South Racing from 16th position overall.
"The first special today was not bad but I was surprised about the conditions, it was quite muddy with a lot of water, that we didn't really expect. The track was very bumpy, too, so we tried to drive safely. After the special we changed the setup to be able to improve our speed, but the modification didn't work, we didn't get any faster. Then 20 kilometres before the finish the front propshaft broke. We still were able to continue, but at a very low speed. We finished the stage and we will continue tomorrow to gain more experience with the car" Tomas Ourednicek summarised the day.
Seventh round of FIA World Cup for Cross-Country Rallies, Baja Poland ends on Sunday with four more specials, the teams have to complete two of them on a 31 km track and two on a 18 km track.
Standings after SS3:
1. Al-Attiyah – Baumel (Toyota) 03:49:59
2. Holowczyc - kurzeja (Mini) +00:02:18
3. Dabrowski - Czachor (Toyota) +00:04:51
4. Serradori - Lurquin (MCM Buggy) +00:09:33
5. Przygonski - Colsoul (Mini) +00:10:05
...
16. Ourednicek - Vaculik (Ford) +00:38:16