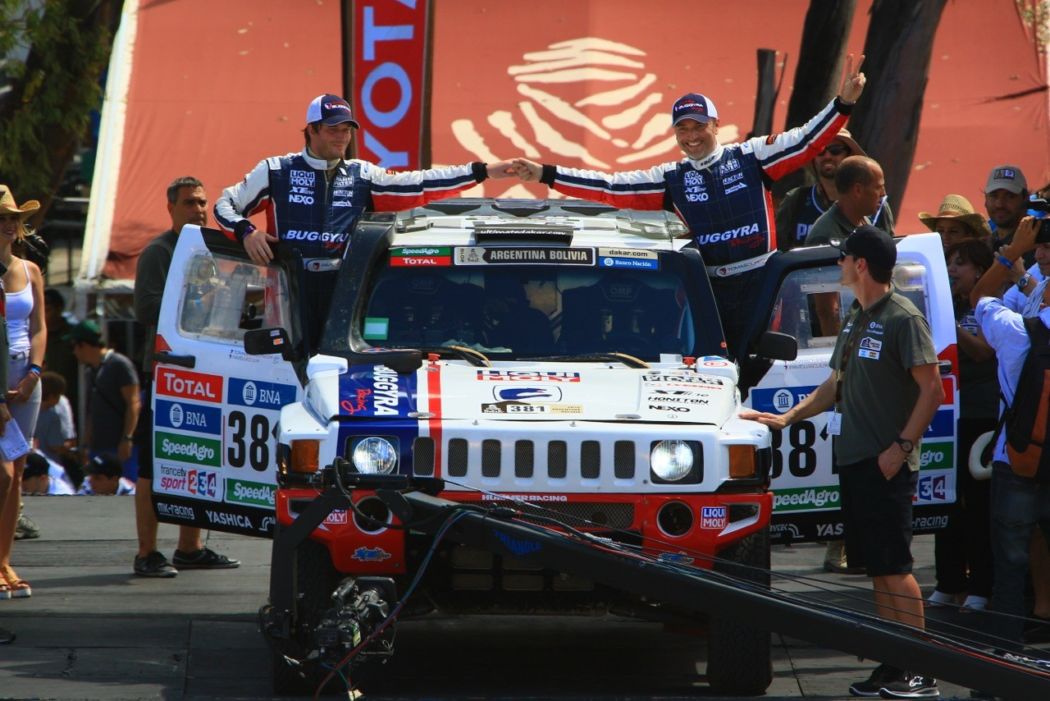 First stage of Dakar Rally cancelled
The 2016 Dakar Rally is underway, but the crew of Buggyra Ultimate Dakar, Tomas Ourednicek and Pavel Vaculik didn't have the opportunity to drive a single race kilometre for the second day in a row. After yesterday's prologue was stopped due to a severe accident, today's first real stage between Rosario and Villa Carlos Paz had to be cancelled because of the unfavourable weather conditions.
"What can we say about the past two days? Yesterday we were ready to start, with helmets on, when we got the sad news about the accident and that the stage was stopped, and today the whole stage was cancelled because of the heavy rain. We understand the decision of the organisers, but now we are really eager to be able to race finally.
Anyway, we try to get the best out of this strange day, too: the one month long journey on the sea took its toll on our Hummer, so now we try to detect and fix the small problems caused by this. It's a bit frustrating to tackle tomorrow's almost 900 km stage without a single kilometre behind us, but that's Dakar. We have to cope with such situations," Tomas Ourednicek summarised the first two days.
Tomorrow's second stage between Villa Carlos Paz and Termas de Rio Hondo is one of the longest of the 2016 Dakar Rally: for the cars it will be 858 km long with 521 kilometres against the clock.