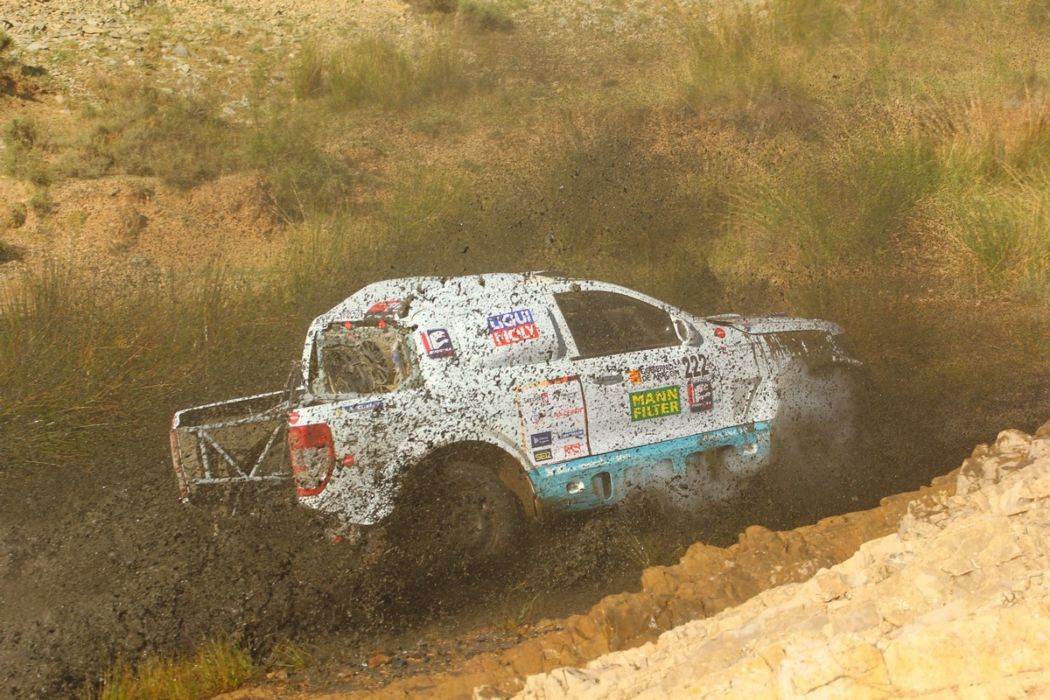 In hell, in heaven
The two specials of the second day of Baja Aragon couldn't have been more different for the crew of Buggyra Ultimate Dakar: after the morning full of problems they clocked a great 8th time in the afternoon. In the overall, Tomas Ourednicek and Pavel Vaculik occupy the 12th position before the closing day of the fifth round of Cross-Country Rally World Cup.
"Today was a hard day for us, but we really enjoyed the new car. In the first special we were stuck behind another car being unable to pass it for about 50 kilometres due to the dust, then my co-driver had some health problems, so we had to slow down, and 500 metres before the finish we had to stop for about five minutes, so some cars passed us. But the second special was much better, we finished 8th and we enjoyed racing. Tomorrow there is only one special, for surw we will do our best" Tomas Ourednicek summarised the day.
For Sunday, there is only one more special scheduled for the field of the 33rd edition of Baja Aragon, they have to complete 184 kilometres against the clock before heading back to Teruel for podium ceremony and prizegiving.