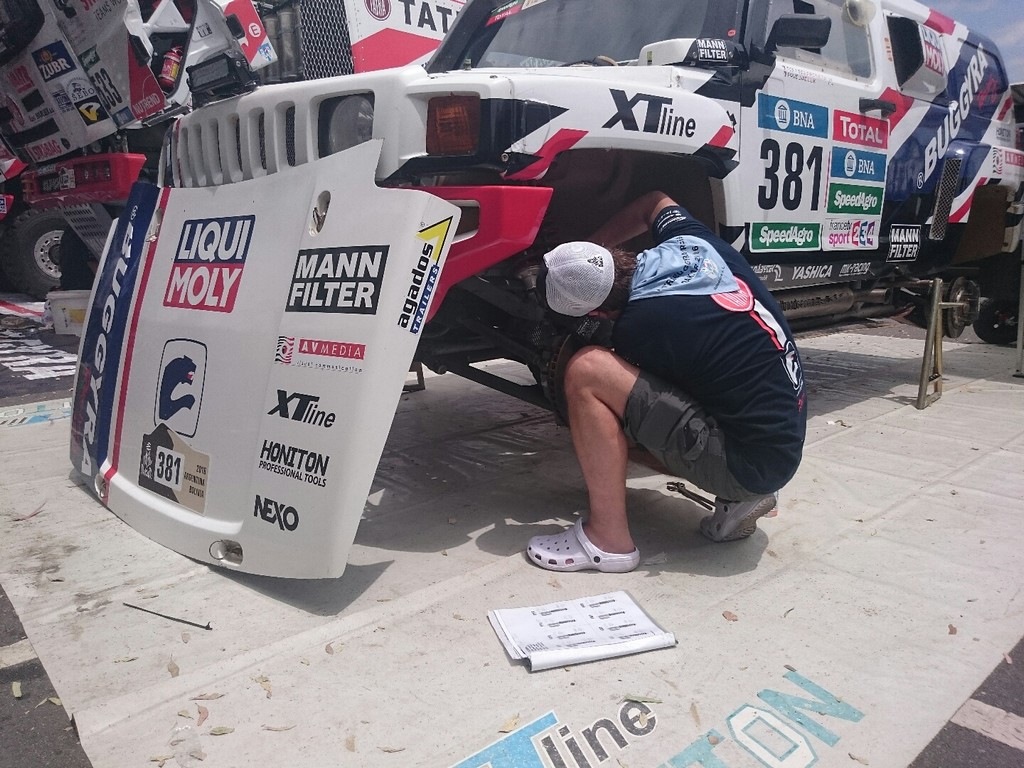 Start your engines!
They say, all journeys start with a first step. In the Dakar, this first step is the spectacular start ceremony, held once again in Buenos Aires, the capital city of Argentina. This is a real fiesta, with literally millions of fans lining up along the streets and cheering the competirors.
Although this will be the first start in the Dakar for the crew of Buggyra Ultimate Dakar, Tomas Ourednicek and Pavel Vaculik, Tomas some fond memories of driving through that "My first encounter with the Dakar was the start ceremony of the 2009 edition. The crowd was unbelievable! I don't know the exact numbers but I guess there were about one million people along the streets of Buenos Aires. As we drove by, the spectators were very close, everybody wanted to touch us, to greet, to wish good luck, to take a photo with us… It was absolutely amazing. I have to confess, it was really tiring, but at the same time it also gave us a special energy. Argentine people are great motorsport fans: they support the smaller teams, too, but in 2010, when we started in the top 10, we had the opportunity to experience how they greet the stars of the race. That was absolutely crazy!" Tomas Ourednicek recalls.
The start ceremony and the prologue will be held tomorrow, on 2 January. The competitors have to cross the podium set up in Tecnopolis, an exhibition centre to the north-west of Buenos Aires before tackling the approximately 10 km prologue and then heading to the "light" bivouac set up in Rosario.