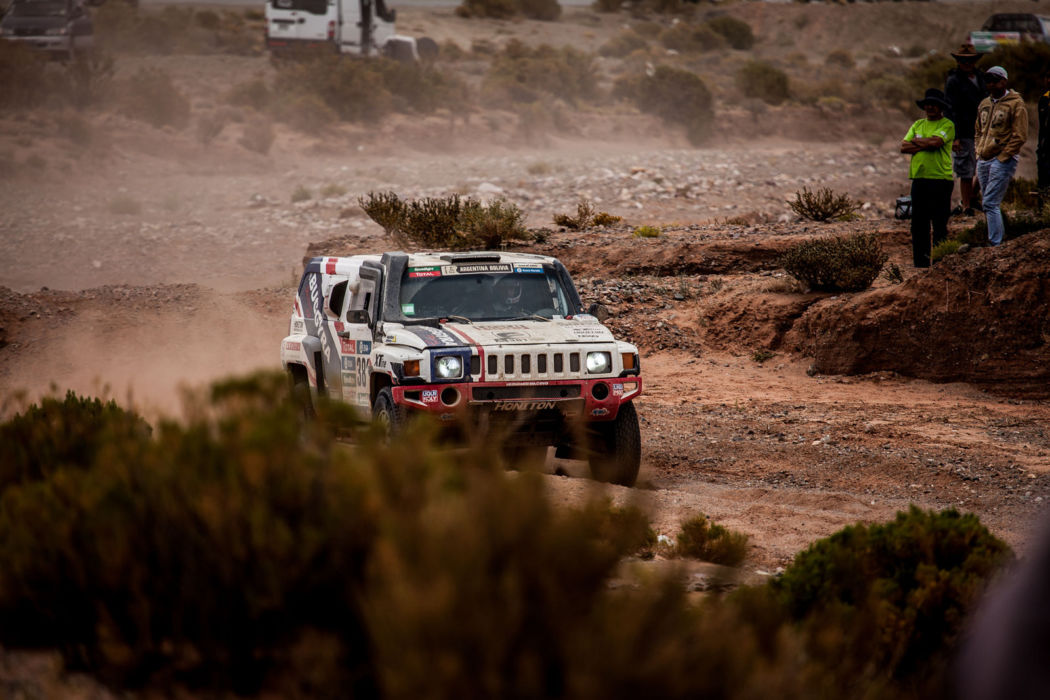 Amazing stage, great result
Tomas Ourednicek and Pavel Vaculik successfully finished the second part of the marathon stage of the 2016 Dakar Rally. The crew of Buggyra Ultimate Dakar clocked the 41st time in the fifth special, climbing up to 42nd place overall.
"Today's stage was amazing! We drove as high as 4,600 metres. There was a lot of water, and even snow in the mountains. In the technical parts we were quite fast, but in the mountains not really, the car still isn't running well. Pavel did a perfect job with navigation, without a single mistake, and our result is really good. We are very tired now, but looking forward to the next stage" Tomas Ourednicek said at the finish line.
Truck crews of Tatra Buggyra Racing also had a successful day: Martin Kolomy finished 2nd,
while Jaroslav Valtr achieved his best result so far in the 2016 Dakar with his 10th place.
Although the competitors already have the highest stage behind them, they still can't relax: Friday's loop stage around Uyuni, Bolivia takes place between 3,500 and 4,200 metre above sea level. The teams have to complete 723 kilometres , of which 542 km will be against the clock.