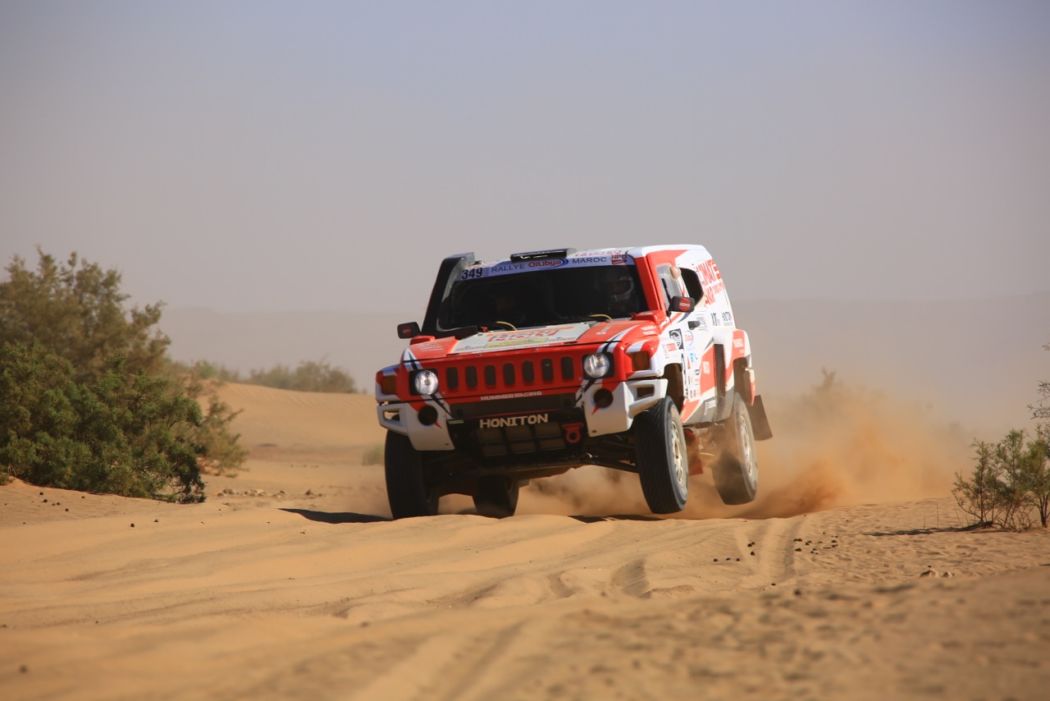 Day of the first dunes
Tomas Ourednicek and Pavel Vaculik finished the 224 km second stage of Morocco Rally in 31st position, thus keeping 27th place in the overall classification.
Yesterday's opening stage was everything but easy, but it was only the appetiser before the main course: the dunes. The 224 km 'The Loop of the Draa', as the organisers named today's special, seemed to be short if someone only looked at the number of kilometres but it held many difficulties and traps.. The crew of Ultimate Dakar, Tomas Ourednicek and Pavel Vaculik finished the stage in the midfield, in 31st place, in the overall classification they still occupy the 27th position.
"Today was the day of the first dunes of my career as driver, and I really enjoyed them. We took advantage of the recent desert training, and I wasn't nervous at all. Everything was fine, except for the engine – unfortunately it kept overheating so we had to stop several times to cool it down. Neither the dunes nor the deep sand are good for our motor, so we cannot really push. Pavel once again did a great job, we had only one tiny mistake in navigation," Tomas Ourednicek said.
Tomorrow's third special will be 274 km long, again packed with dunes, but featuring also technical gravel sections, putting both drivers' and co-drivers' skills to a test.