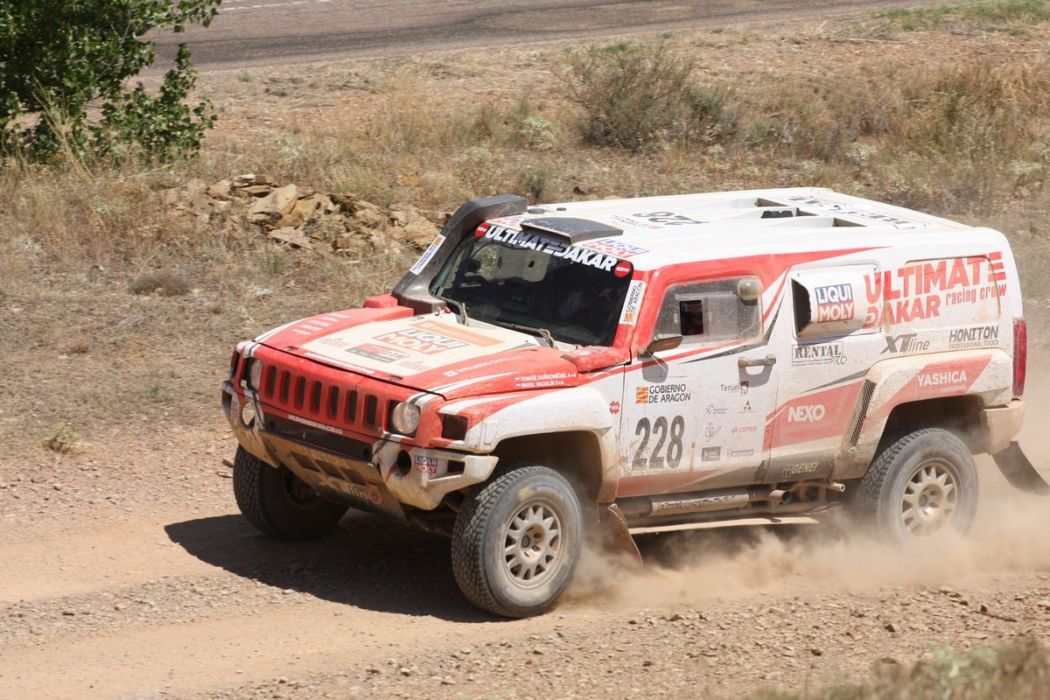 The longest day
After a marathon-like day with a total of 457 kilometres against the clock, the crew of Ultimate Dakar, Tomas Ourednicek and Pavel Vaculik climbed up from 29th to 15th position in the overall classification of Baja Aragon, sixth round of FIA World Cup for Cross-Country Rallies.
On Saturday two specials of 152 km and 305 km awaited the competitors in Baja Aragon. Tomas Ourednicek and Pavel Vaculik expected this to be a tough day, and it absolutely was. Starting from 29th position, it was no surprise that the crew of Ultimate Dakar had to cope with driving in the dust of slower vehicles, and to make it worse, Pavel felt sick for most of the day, but despite all this they improved five positions already in the first timed section.
The 305 km second special was the longest so far for the crew of Ultimate Dakar and, of course, held some adventures. Once Tomas and Pavel missed a corner, the car stopped, but the starter failed so they had to push the car to be able to restart.
In the service park it turned out that the stony tracks took their toll on the suspension and the service time was really short, so Tomas and Pavel entered the parc fermé literally in the last seconds. The real surprise was the result list: despite of all their problems, the crew of Ultimate Dakar managed to climb up another nine places, so at the end of the day they occupied the 15th position.
For Sunday only one final special is left, a 180 km long track between Calamocha and Teruel, where quite tricky conditions can be expected.